Hi! Happy Holidays to you and your families! I'm just popping in to share some of my recent December layouts! I really, really have to get these all put in a book over the school break, so maybe once I have a book being printed, I can share that link!
First up is my 2010 Christmas Card! I just loved it... it took awhile, but I was so happy with it! My little boys, and me making them giggle so I could get a somewhat decent pic! It only took me banging a container of M&M's on my head! Who would have thought!? I think that someone should have taken a picture of that!
2010 Christmas Card
Supplies Used:
Erica Zane -- A Touch Of Winter
(some snowflakes),
GG Digital Designs -- Winter Wishes
,
Fiddle Dee Dee Designs -- Fuss Free: Christmas
Greetings
and
Ali Edwards -- Holiday Word Art.
Supplies Used:
Sugar On Top Collab by Spinky Dink Scraps and Project B
,
Blueprints Set 6 by Studio True Blue
, Fine Line Page Titles No. 3 by Katie Pertiet, and the font is CK Smile.
Out on the Town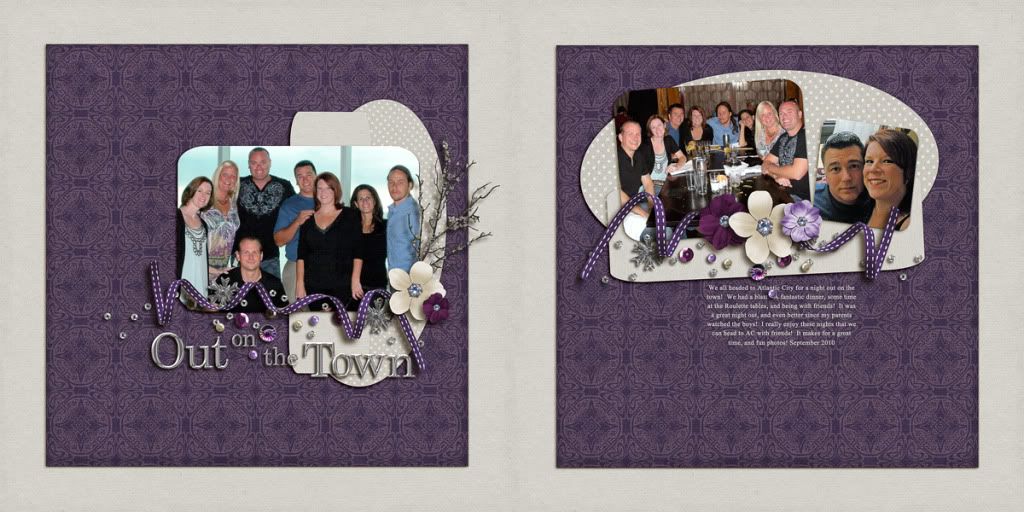 Supplies Used:
Winterberry by Jennifer Labre Designs
, and the f
ont is Times New Roman.
Thanks for looking and checking out my layouts! Would love to know what you think? Trying to improve myself, so Constructive Criticism is welcome!